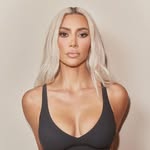 Kim KARDASHIAN
Global Influencer
Influencer location
Los Angeles, United States of America
Influencer activity
Global Influencer
Biographies
kimkardashian
@KKWFRAGRANCE @SKIMS
Kim Kardashian West
Exclusive clips from Kim Kardashian West's Official App! Kim Kardashian West Official App gives Kim's audience unprecedented and exclusive personal access to her life. Through the app, Kim shares original and curated content, interactive experiences, live streaming, access to offline events, tutorials, and much more. Kim is giving her fans more access and producing and curating more experiences here than she has ever offered before. Features include personal diaries from Kim, Q & A between subscribers and Kim, live streaming video and behind-the-scenes content, beauty tutorials, how to get Kim's style: shopping tips, fashion advice, and where to buy, special access to events and giveaways, Kim's favorite products, exclusive personal photographs, Kim's favorite feature films, and more Kim Kardashian West Official App is $2.99 a month.
KimKardashian
Shop @SKIMS Soft Lounge and our @kkwbeauty & @kkwfragrance 12 Days of Christmas Event now!
KimKardashian
Shop @SKIMS Neon Fits Everybody now!
Audience's credibility
Excellent score
The audience quality score corresponds to the part of the followers considered as "not fake". Indicators of "fake followers" are: number of posts, the ratio follower/following, profile picture and other indicators
Audience's age and gender